Choose in the shopping cart 'How you'll pay' -> Other
2. After your order
You will receive an e-mail with the order details you have given at Etsy. This process can take about 24 hours.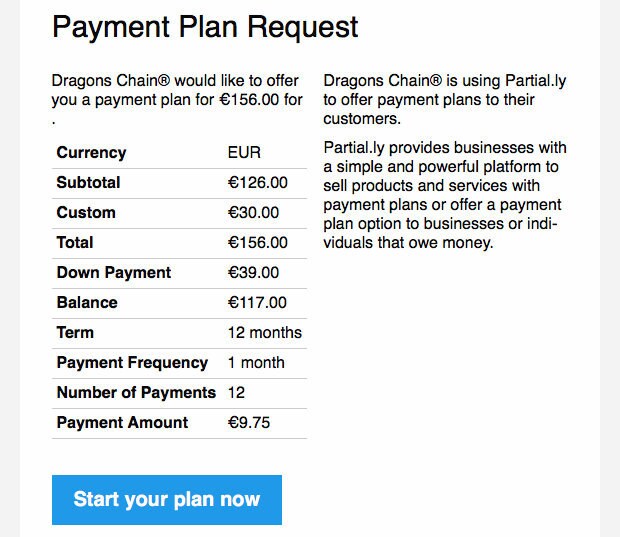 In the email you can see your payment plan in the overview.
Costum = Shipping // Down Payment = deposit // Term = duration
Payment Frequency = First payment (Payment Amount) one month from the date of the Down Payment
3. Login / Registration

Create your plan with your email and a password. These data are independent of your Etsy login data.
At this email you will receive all further information about your payment plan.
4. Create Your Payment Plan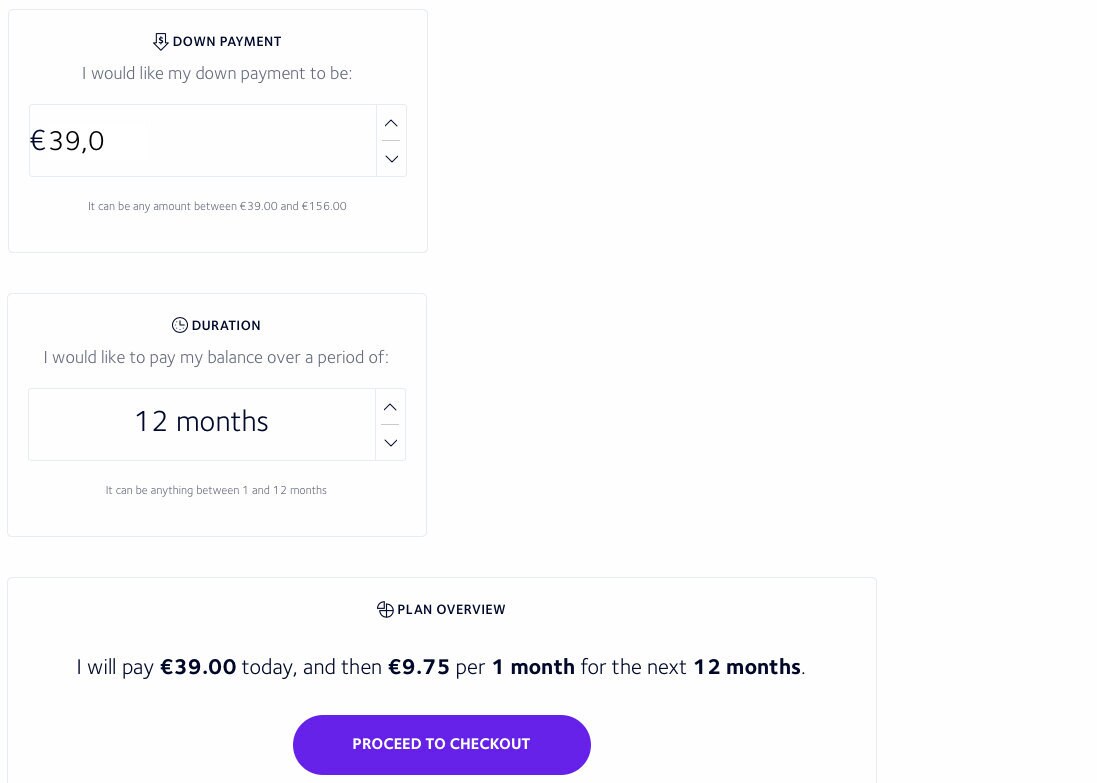 Here you can make your payment plan flexible according to your wishes
The amount of your down payment (DOWN PAYMENT)
The duration of your payment plan (DURATION)
You always have the latest data in view after every change to your payment plan (PLAN OVERVIEW)
5. Select your payment method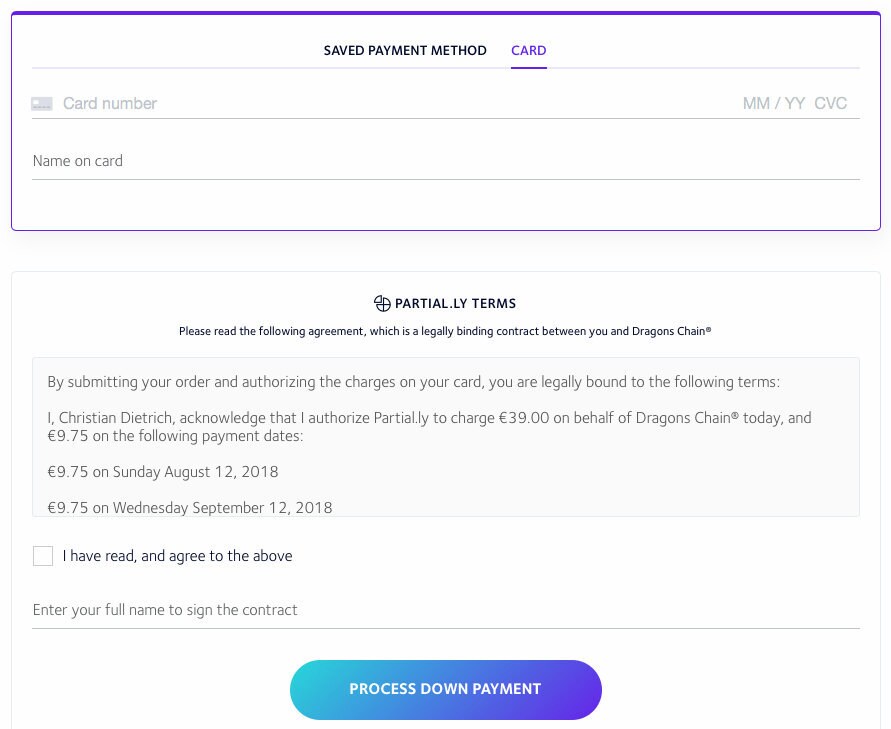 Finally, you can see your payment plan in an overview and specify your credit card details. If something does not fit you can always go back to -> Create Your Payment Plan